hi girls! im so sorry i've been MIA for the past week, i've had way too many essays and tests and such :( i promise i will be a dedicated blogger from now on!<3
As someone who used to only wear burgundy and red nail polishes, with the addition of french manicures, I have branched out in the past year or so, but especially in the past four months or so. Pastels and brights now litter my once small nail polish stash. One brand I have adored lately is Color Club. They have a huge array of colors and last very well on the nail. While they look very expensive, they are only $3 at Bed, Bath, and Beyond :)
Here, I'm wearing
Color Club Electro Candy
, part of the Electro Candy collection which contained a bunch of other neons that I will review if you girls are interesting. It is a gorgeous hot pink that has a light turquoise-sea foam shimmer that runs through it. It is so neon it literally GLOWS! beautiful, i love it.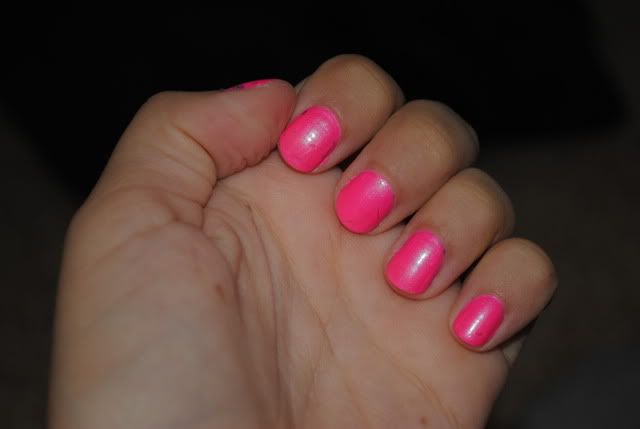 the turquoise shimmer is much more noticable in real life.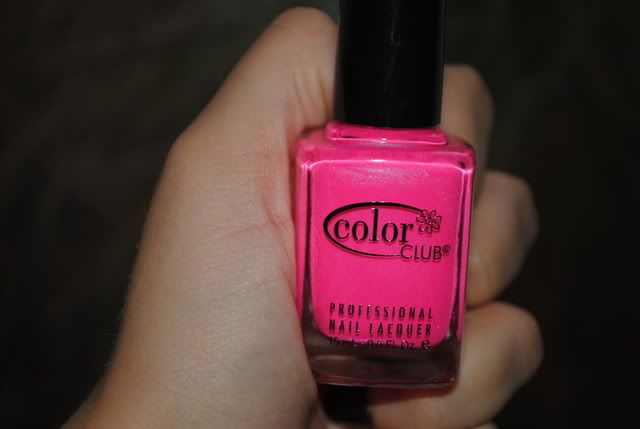 you can really see the shimmer here:
A few days ago, I was at Forever 21 and was browsing through the nailpolishes. I came upon a ton of absolutely gorgeous one and remembering Natty's recent NOTD posts, I remembered how much she raved about them so I decided to pick up two (although I wanted to get a bunch more!). I chose 'light orange' which is a gorgeous peach (future post on that) and
'dark purple'
, a BEAUTIFUL dark purple that has blue, purple and yellow flashes and glimmers through it. The finish is amazing...like literally purple foil if that makes sense, it is so incredible. It wears beautifully and is SO shiny without a topcoat (as you'll see in the picture...I did not have a chance to put on a top coat before I took these photos). For only $2.50 a piece, I will definitely pick up more of these.
with flash: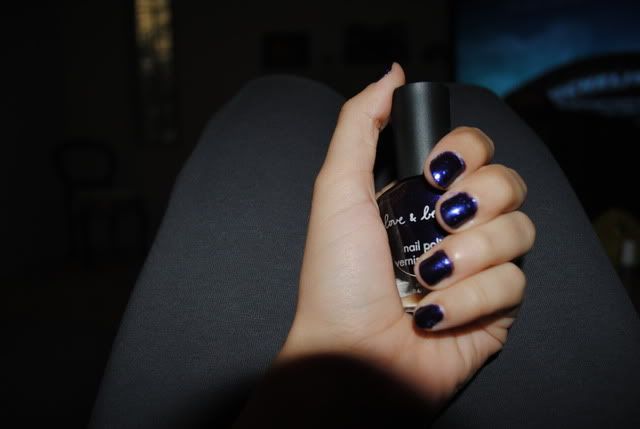 without flash: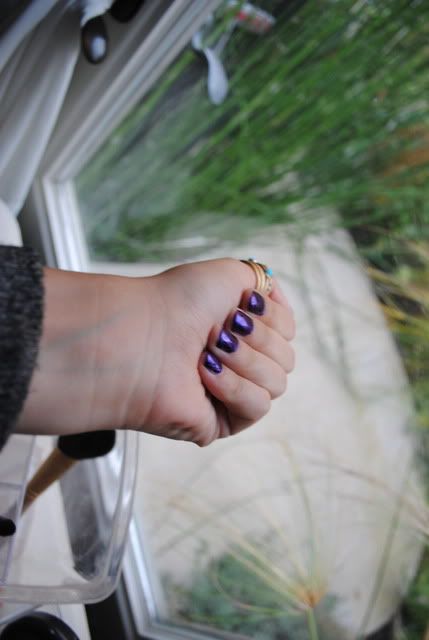 and for those asking about my rings, here are the ones I wore today :)
I had more on my other hand, but totally forgot to take a picture!
What are your favorite nail polish brands? What colors have you guys liked lately? Have any of you tried out F21 nail polishes or Color Club?