Hi beautifuls! This is part 3 out of the total of 3 posts in regards to what i wear to get an absolutely flawless face. Like I stated before, this is NOT the makeup routine I wear every day as this is a lot of makeup (although it doesnt feel like it!). Instead, I reserve this makeup routine for night out or when I want my skin and face makeup to look its best. Hope you like it :)
I split this post into three parts: Base (Primer, Foundation and Powder), Color (Contour, Bronzer and Blush) and Glow (Highlight).
Everything all together: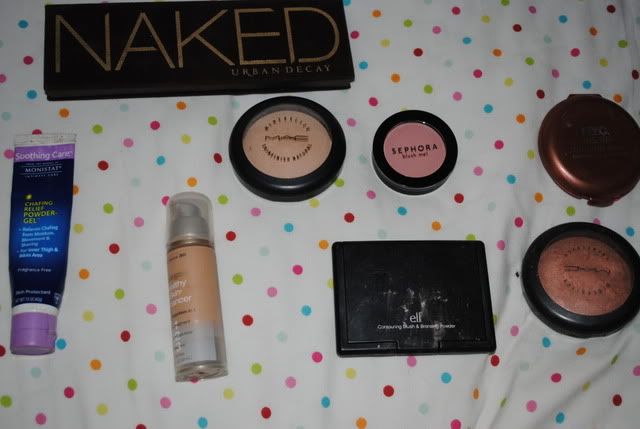 Highlighters: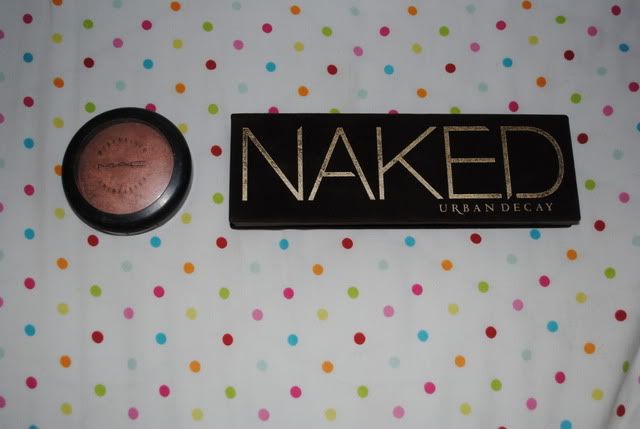 I've included two different highlights because i use them for two different looks. I use the MAC MSF when I want a super noticeable glow. I only apply it to my cheekbones as it can give off a slightly pink cast and it is very glowy. It is finely milled so it doesn't come off as glittery, chunky, oily or anything else. It also doesn't look gaudy, but it is more of a statement or nighttime look than the Sin eyeshadow. I use sin as a more subtle look and apply this to all of my highest points (i.e. my cheekbones, my brow bone, my cupid bow, above my eyebrow bone...I will do a tutorial soon showing the placement). This gives a very subtle glow, but if applied more heavily on the brush,it can look more dramatic.
Highlighter: MAC Mineralized Skin Finish in Light Flush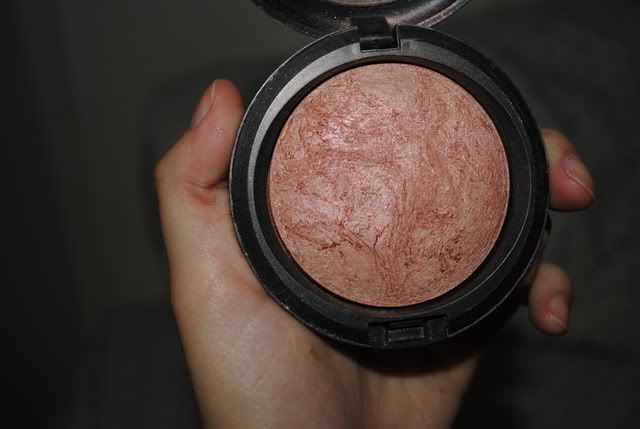 I bought this highlighter, which is light pink with bronze and raspberry veining, about three years ago when it came out with the N collection in 2008. This is a limited edition product, but I found a dupe for it so look forward to that in upcoming posts! Applied subtly, this is a beautiful strong glowy highlight. It gives off a pink-ish highlight. With that being said, it does work on cooler skintones as well, but I always wear this highlight with a wam colored or no blush (as opposed to a cooler shade of blush). Applied with a different brush which would provide heavier application, Light Flush turns becomes more pigmented and a sort of light-pink bronzey color that I use as a blush. I like using this mostly for more dramatic looks because the sheen, shimmer, and color make it a bit more statement-making than another highlighter.
Highlighter #2: Urban Decay Sin
(2nd shade)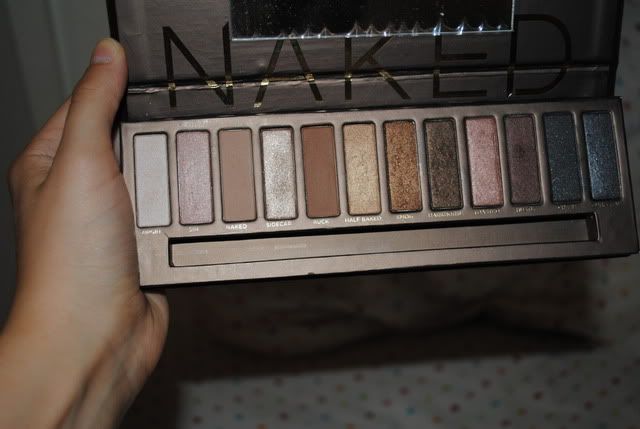 (2nd shade)
I never had any interest in Sin before I picked it up in the Naked Palette. Even then, it looked pretty but just seemed like another average highlighter. Boy, how wrong I was! After seeing Natty use this color as a highlight, I had to try it out for myself and it was love. Sin is described as a shimmery golden peach toned color, but I find this color to be much more multidimensional. It sometimes gives off peachy tones, sometimes pinky, sometimes champagne, etc etc. I find this color morphs to whatever color I pair it with. It gives off a beautiful glimmer that truly looks like your skin is radiant, healthy, and awake. Regardless of the fact that this isn't a bright blush which would offer a pop of color, I still feel like it really brightens my face up.
That's it for my flawless face series :) Hope you girls enjoyed! Please let me know your star products that are key for you achieving a flawless face.
xxx